The past few days have been hectic.
But we'll be returning to our usual schedule now.
Starting with the Preds preview.
The NHL can be a bizarre place. The Preds are on a five game losing streak - obviously not the bizarre part - the last game they won being against the Red Wings (yeah, that's the one.) Before that they lost to the Panthers. It goes to show sometimes you just don't know what the fuck is going to happen.
If this were three months ago we would have guaranteed a Penguins victory over the Preds. Then again, if this were three months ago we would have guaranteed a Red Wings victory over the Preds...we woulda held on to that bet up gametime, actually. It's not that we like the Wings, we just really like money. And it seems kind of safe.
Fuck you, you know what we mean.
Anyway, we feel just a little bit bad for the Preds.
The Preds fans don't even care.
SERIOUSLY
Is that bitch sleeping?
That guy is like, checking out his photos from the zoo last weekend.
No one even cared to notice that Pihlstrom's life was ending right before their eyes.
Just because we feel bad for them, and oh God do we ever -
(those poor bastards) - doesn't mean we don't want to see their blood smeared all over Orpik's mouth when he gets hungry mid-game. We root for the weak until they play us. Then we want to mercilessly shame them into submission and make their families disown them. We're good people until we need to win. At that point, if Brooksy wants to eat your brains, we're going let him have at it.
The Preds forward strength is like...well, something with horrible forward strength. They are playing with a lot of call-ups, but it's not like we're in a position to say anything about that. Their net tender is either going to be Ellis or Rinne. Rinne has been in for six out of the past eight Preds games. Ellis apparently had a cold or some shit but came back to lose to the Flames. It's hard to say who they'll put in against us. We'd make a guess with Ellis, but we've learned not to bet on anything.
It's an important game. Right, right, you never thought you'd hear that about a Preds game, we didn't even play them last season, but seriously, every game is important right now. If we win it's another confidence booster to a Penguins teams that needs loads more confidence. If we lose, well, that's a real kick in the balls, now, isn't it?
Our favorite Predator is clearly
Jordin Tootoo
, by the way. Oh my God. He's 5'9 and weighs 194. He is the official spokesperson of Nunasi, and here are his words on that role:
"I am proud to represent the Nunasi Group of Companies as a role model for the young people of the North, and together we communicate the importance of education and following dreams."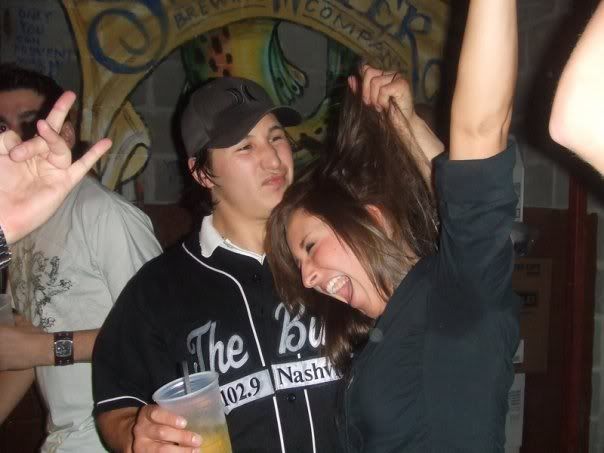 ...did they cut out the "AND GETTING CRUNNNNK" part? Or was that implied?
I'm bad at reading between the lines, sorry.
And is he not pleased with her hair? I am curious as to why.
Umm, yeah, anyway, we better win.
That's basically what I meant by all of that.
Just remember, boys, if we lose, we lose to Jordin Tootoo.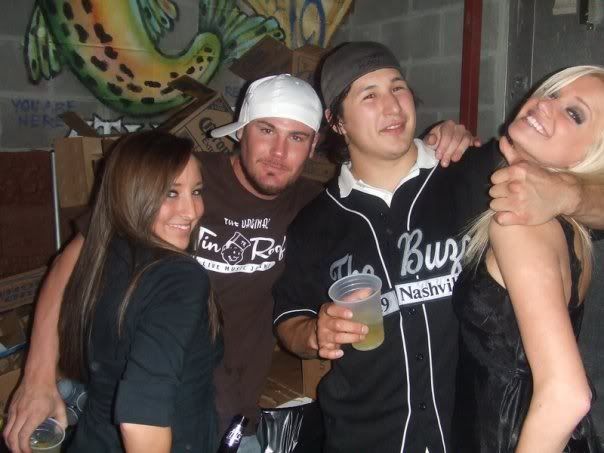 JUST SAY NO.
Go Pens.