The good news is that Kim's recaps aren't unlucky, it's just the Pens playing like shit. This is the first time they have been held scoreless. I just took a huge vodka shot on top of some pussy Arbor Mist I had at my friend's coming home party. So take this recap for what you will. Yes, I am Zoë and I am doing two in a row. Kim has to go to work. Sorry, we have lives sometimes. I'm not going to get drunk tonight, unfortunately, because I realize that getting drunk alone is a terrible, terrible idea.

How do you deal with a SHUTOUT LOSS to the fucking Tampa Bay Lightning?
Alcohol, Jerkcity, and sad music.
Kim's suggestion?
Waiting by the Devlins
Grab your poison.



Oh, did you want awards?

HUGEST FUCKING BONGHIT
The Penguins knew that the Lightning were coming to town.
So they called Adam Hall on his other cell phone. . .his TracFone.
Sabu meets him in his hotel room.
Money changes hands.
Crosby breaks out his favorite bong, a 21st birthday present from Jarkko Ruutu.




It's time to fucking get high as shit and see if we can still beat the Lightning.
GUYS THIS IS GOING TO BE HILARIOUS OMG

BEST SEX WITH MALONE'S WIFE
Evgeni Malkin and Malone's wife snuck into the arena around noon today and had fabulous sex, doggie style, at center ice.
Malkin had just smoked a blunt by himself and was pretty proud about it.
MMMMMFFFFFFFF.
So Malone roughs him up.
Whitney, on the bench, says "mother fucker" because Malkin didn't share the blunt or the pussy with him.
He really isn't enjoying this whole "playing while high" thing.
Damn you, Sidney Crosby and your huge bong!
Did no one on this team get a high school health class lecture about peer pressure?

WAIT, WAS THAT SHIT LACED WITH SOMETHING?
Turns out that one of the bricks of weed that Adam Hall smuggled into town was laced with meth. Scuderi, usually something of a lone wolf, claims that particular brick for himself and smokes up while watching The Twilight Zone alone in the dark instead of attending morning skate. At the game, this translates to him actually taking a penalty and delivering some kind of crushing bodycheck that we don't even want to talk about. He's trying to kill everyone. Seriously. Man is a fucking liability. Crystal meth will do that to a defenseman.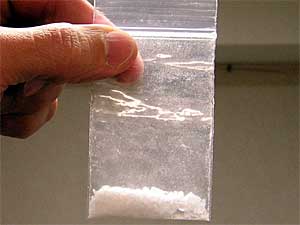 Adam Hall is the worst dealer in the NHL.

MOST DISGRACEFUL MUNCHIES
Sykora had a great chance on the breakaway in the second period. He was too stoned to be contagious, and keeps the cookie for himself like a starving Mike Richards in a German bakery. Marijuana is a great remedy for Petr Fever, if you ever need one in a pinch, but it also means that your team can't score worth shit.

Pettinger hates chocolate and marijuana. I bet the guy is absolutely no fun at a party. So he scores. No one thinks the Penguins are going to lose this game, but really we should have known the second Scuderi had to sit in the penalty box.



YES MIROSLAV IT IS A PUCK NOT A COOKIE DON'T EAT IT

MOST HARMLESS GIVEAWAYS
The Tampa Bay Lightning have a real issue with keeping the pucks. They're more charitable than Malkin in the defensive zone, and that's saying something. They actually ended up giving it to Malkin, who decided to leave a drop pass on a breakaway.




Considering that Tampa Bay is probably the worst team defensively in the league, the fact that the Penguins only managed fifteen shots is inexcusable. Malkin leaving a drop pass on a breakaway is inexcusable. Of course he has another breakaway later on and doesn't do a very good job at that one, either. When you don't take bonghits during intermission, it goes in.

CLEVEREST INJURED DEFENSEMAN
Up in the press box in a fabulously tailored suit, Letang makes an apple bong. He heads down to the locker room during intermission trying to buy some shit off of Sabu. Sabu is saying no, an uncharacteristic move.

"BUT LOOK HOW COOL THIS APPLE BONG IS, DANY. I LOOKED IT UP ON WIKIHOW. IT IS REALLY COOL. CAN I PLZ SEE IF IT WORKS!!"

No one is asking Letang about his apple bong. He is hurt. Offended. Crushed. He returns to the press box, despondent, hoping for a Smith shutout. But not out loud. Letang doesn't jinx it. What a man.

THE REFS TAKE BONGHITS, TOO
Max gets four minutes for high-sticking and no one even saw it.
You know it's over.
The call was made on a coin toss. The two refs got together in a corner during commercial.


"Hey, if it's heads I give that Talbot asshole four for high sticking."
"If it's tails. . .um. Um. Shit, brotha. . .how about Wallace for holding the stick and an extra two for roughing?"

It's heads. Clearly.

Someone whose name will not be heard for the rest of the season buries it five hole.




INDIVIDUAL AWARDS

PLAYER MOST FAMILIARIZED WITH THE PENALTY BOX


Ryan Malone
Hand of Godard with the clutch photography.

PLAYERS WHO MIGHT NOT HAVE BEEN ENTIRELY HIGH
I am writing this in lieu of alternative three stars.
At least the Mellon staff gave all three stars to the Lightning like they obviously deserved.
They were playing a team that became the poster boys for the negative effects of marijuana usage in your daily life. They performed admirably in the anti-drug campaign. We salute them.

1. Timmy Wallace, Alaskan Storm, Ph. D.
2. MAF. Seriously. He was trying his hardest but apparently no one gave a damn.
3. Ryan Whitney. In retrospect, he has thanked his lucky stars that Malkin didn't decide to share the love. He can't be blamed for this shitfest. Welcome back, Whitters. You played a good game.



Tocchet: SERIOUSLY HOW MUCH WEED DID YOU GUYS SMOKE? INCREDIBLE.

We were disappointed to hear that Wallace and Taffe were both sent down. Does this mean Zigomanis is coming back? We're sick of call-ups and Wallace has at times been the best player on the ice.

Michel Therrien is obviously very, very, very fucking disappoint. Yes, disappoint.

Boys better get their shit together.

What a game.

Kim and I weren't able to watch this game in any real way. We had shit to do.
Our friend Travis (aka Goon Blogger) came through and actually TOOK NOTES FOR US during the game. Not to mention sent me sweet update texts.
He's more of a man than you'll ever be.
Thanks, buddy.

Get drunk and listen to breakup songs.
Or fuck your incredibly hot girlfriend, or the incredibly hot girlfriend of someone you know.
Fuck someone.
Please.
For us.

BEGIN EMERGENCY TRANSMISSION BZZZZZZZZZZZT
Puck Huffers will be liveblogging the January 5 Rangers game.
We will be playing the Staal Brothers drinking extravaganza while doing so.
Plan your lives accordingly.
END TRANSMISSION

Vomit.